I'm posting four installments on the amazing website shewrites.com about the imminent publication of my new memoir. The countdown is a regular rubric where members share their experience of that special moment when a book is about to come out. Here's number 1.
In four weeks, Breathless: An American Girl in Paris will be officially published. So soon, you say, didn't you publish a book in 2011? Two years ago? What is this, speed writing? Yes and then no.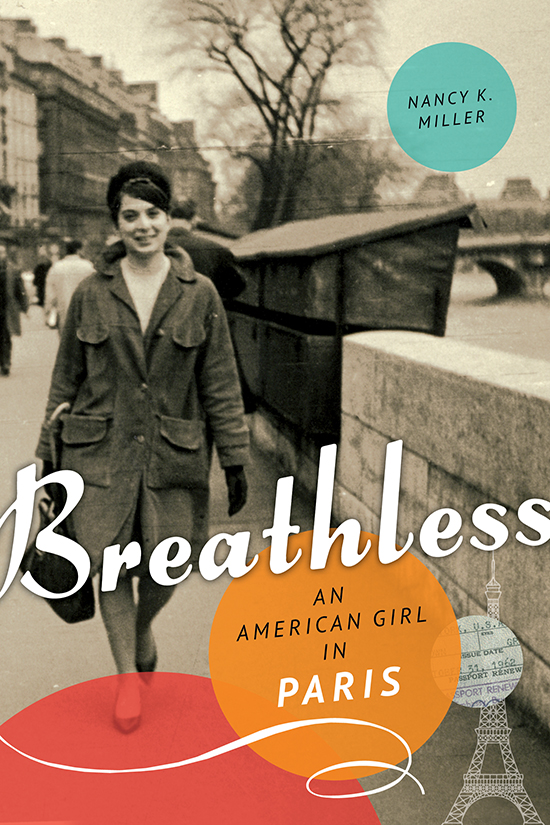 I'd be thrilled if I were the sort of writer who could produce a new book every two years. Alas, I'm not. The secret to the appearance of my streamlined production is that I began writing the Paris memoir in the late twentieth century―if anyone remembers that far back. For an academic to write a memoir is a guilty pleasure. And so I only felt entitled to devote myself to this project during my sabbaticals. To be sure, sabbaticals are supposed to provide time for research and the preparation of "serious" books. But as luck would have it, my sabbaticals happened to fall right after I had just published an academic book. In that way, my crime remained safely hidden. Not that I wasn't punished.
I wrote a first draft in the late '90s; a second in the early aughts; a third and final draft after finishing What They Saved. That modest number does not include many, many rewrites and revisions between drafts. After the second draft I sent the ms. to an agent with fancy credentials who said she "loved" the memoir. Unfortunately her love did not translate into a book contract. The ms. was rejected 35 times over a period of almost three years, a miserable phase during which fell deeper and deeper into despair, hoping, as Gertrude Stein said of her own, that someone would "say yes to the work. Everyone said no, sometimes regretfully, to the tune of a phrase I came to loathe: "not quite marketable."
The problem with having your memoir turned down is that it becomes impossible―at least this is the case for me―to separate the book from the life. Each rejection of the ms. felt like a rejection of the life I had lived, in a word, of me. I had to reenter therapy and resume anti-depressants to deal with the wounds the refusals inflicted on "me"―the "me" of the memoir, the "me" of the memoir writer. By the end of the therapy, and the 35th or maybe 36th rejection, I concluded that the book should be filed away in a very deep drawer, never to see the light of day.
In order to get over my sense of defeat and disappointment, I turned to a completely different project. I had been doing research on my family history. Thanks to the Internet, ancestry.com, and other archival sources, little by little I pieced together a missing piece of my family story, the origins and immigration of my father's side of the family. After a while, I started to see a book in the making. I found a new agent for this project who fairly quickly (as if anything ever happens quickly in publishing) found a publisher in University of Nebraska Press.
What They Saved had a nice reception, primarily in the world for which it was written: Jewish readers interested in their family origins. I was quite happy―the book looked great and felt like a new departure―but paradoxically its (moderate) success made me feel worse about the Paris memoir. It pained me to know that the ms. was sitting in a drawer. Maybe its time had come. Maybe with my new agent I could try again.
I steeled myself against rejection. But this time, we proceeded more realistically. No big deal presses, just small independent ones. At the risk of making this sound like a Cinderella story within a few months, a friend who believed in the book and knew an editor at Seal, urged her to look at the memoir. The editor acquired the book for Seal. I was astounded at my good fortune.
Someone finally had said yes.