Complaining is my default mode, so I thought I'd challenge myself to comment on something unreservedly good on offer this fall season: thrilling books by women writers.
The trilogy by Jane Gardam, starting with Old Filth. Don't be put off by the title.  Filth is the acronym that sums up the barrister and judge protagonist's biography: Failed in London Try Hong Kong.
The trilogy―The Neapolitan Novels–by Elena Ferrante, starting with My Brilliant Friend. There are rumors of a fourth volume.
The third volume of Marilynne Robinson's trilogy, Lila.
The first volume of a projected trilogy by Jane Smiley, Some Luck.
I have no idea why trilogies should be forthcoming from British, Italian, and American women writers this season―though most of the novels have been out and reviewed in the last few years (where have I been? immersed in memoir) and I haven't caught up with all of them. But the Ferrante (pseudonym―her identity is something of a mystery, at least here) and the Gardam are ravishing. I mean: I was ravished, unable to stop reading, hopeful that the trend is contagious.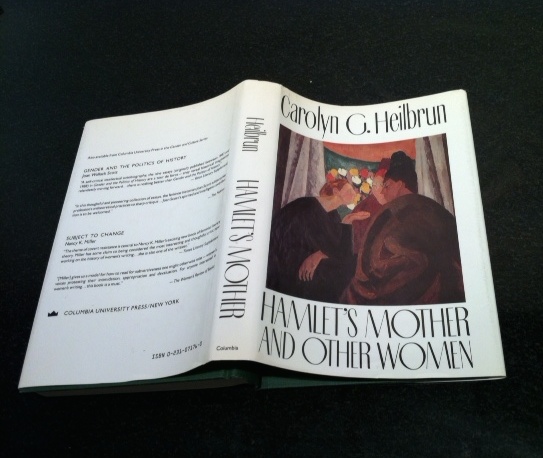 October 9, 2014
11th anniversary of Carolyn Heilbrun's suicide. Sad that she's missed all these books. An ardent Anglophile, she would especially have loved Jane Gardam's portrait of aging and England. The painting on the cover of Carolyn's book is by Vanessa Bell, a painter she much admired. It's called "The Conversation." The women are talking to each other, wrapped in intimacy, and there are three of them.